This is for service techs that have basic electronic training!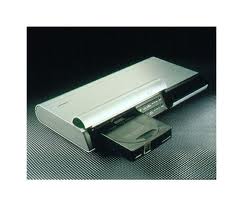 CD skipping or noisy. The replacement of 4 caps Caps C851 C852 C863 C864 on control PCB located under the transport should be done before replacing the laser. NEVER TURN THE ADJUSTMENT ON THE PCB. You must have the manual and test equipment to get it back working.
CDs will not eject or change and makes a buzzing sound. Check gear on load motor, it splits and shaft spins on it. Use expoy and attach it to shaft. If split is too wide then you must replaced the gear 189099 (Sorry we only have a few left, so no sales of gear only.) Update 12-26-2012. If you or the owner of the unit has pushed the eject so many times it has overheated the motor it maybe bad. Unplug the ribbon cable from the main PCB and apply 9 volts from a battery . It should spin if ok. If this motor is bad nothing will work.
Please do NOT glue the gears to each other!!
Check
Q851 2SC2412K
could be loose or bad on cd PCB.
Display low and/or CD not working
Power supply save time and change all the caps on the PCB. Must change C24 C27
Q10 was 2SB1142 change to 2SB1136
and turn it around. Have a mod for older pcb.
If after changing the caps the display is still dim, then you need to change the display tube.
Lighting hit - Change
Q102 Q104 2SA608
Sometimes the resistors are also open. Most likely the bass amp also has problems, that is a little hard thing to repair. Requires the replacement of over 20 components for power surge.
Audio popping noise or motor boating.
Change
TDA7313 U102 U100
We repair this unit if you need repair service. Flat Rate is
$100.00
. New Price $125.00
If you would like to sell one, we pay $25.00 for them to use for parts. We will pay shipping cost.
For the people who have a lighting hit unit, you will need to repair the sub woofer also. I will post the repair for that later. You will need to replace over 20 ICs in that unit. Takes over 3 hours.
We charge $250.00 to repair complete system if it is a digital system (series II).
I have full service manual in paper form.
Contact us
Audio Lab of Ga
www.audiolabga.com
1 770 455 0571
sales@audiolabga.com
-->
ViewSonic RLC-072 Replacement Lamp (Google Affiliate Ad)